Blocking plug-ins
ClickToPlugin prevents Safari from launching plug-ins and replaces every plug-in object by a placeholder labeled by the name of the blocked plug-in (fig. 1). Clicking this placeholder loads the original plug-in object. Which plug-ins are blocked can be specified in the preferences. In addition, ClickToPlugin features several control lists to specify objects that should never be blocked or that should be hidden from view instantly. Check the Settings section for complete details on customizing ClickToPlugin.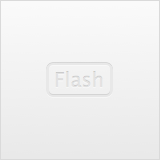 ClickToPlugin does not block <applet> elements. These elements are used to embed Java applets into web pages and launch a Java plug-in. The reason is that they cannot be blocked.
Replacing plug-ins by HTML5
ClickToPlugin has extensible plug-in-to-HTML5 capabilities. When ClickToPlugin can replace a plug-in objects by an HTML media element, the label of the placeholder is changed accordingly (fig. 2), and a preview image of the media is shown when available. Clicking such a placeholder loads Safari's native media player (fig. 3).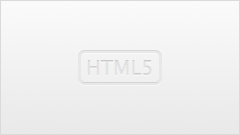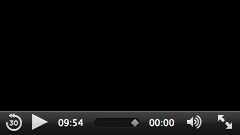 The original plug-in object can still be loaded by right-clicking the placeholder and choosing "Load Plug-in", by right-clicking the media player and choosing "Restore Plug-in", or by using the source selector.
With the default configuration, ClickToPlugin can create HTML5 versions of most plug-in-based players (both on-site and embedded) from the following websites: BBC, Blip.tv, Break, Dailymotion, Facebook, IGN, Metacafe, TED, and YouTube. It can also find audio/video replacements to several generic Flash and Silverlight players, and use existing <audio>/<video> fallback content. Finally, it can replace QuickTime, Windows Media, and DivX plug-in objects by HTML media elements.
Additional functions of the media player
ClickToPlugin's media player provides additional functions through the shortcut menu or the source selector. It can
download a media resource;
open a media resource in the QuickTime Player application (requires version ≤ 7.7.1 of the QuickTime web plug-in);
ask a specified AirPlay device to play a media resource (requires a compatible AirPlay device, see below);
open in a new tab the web page associated with the current track by the replacement script, if any.
The following devices or applications provide AirPlay servers that are known to be compatible with the extension:
Apple TV (with software version 4.3 or later);
XBMC (listens on port 36667 by default);
Note that there is no streaming involved when ClickToPlugin requests an AirPlay device to play a video: only the video URL is transmitted.
Source selection
A list of all available media sources (for example differing in quality) appears when hovering in the top left corner of a media placeholder (fig. 4 left) or the media player (fig. 4 center). On a media placeholder, clicking a source loads that source in the HTML5 media player. In the media player, clicking a source loads that source and jumps to the current playback time if the media is seekable. When right-clicking a source, the "Download Video", "Open in QuickTime Player", and "Send via AirPlay" commands apply to that particular source.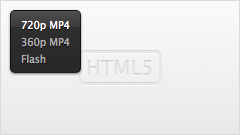 When sources are available to play with the HTML5 player but the settings prevent any of them from being used by default, an asterisk appears on the placeholder's badge to indicate that alternative media sources are available (fig. 4 right).
Playlists
ClickToPlugin can load whole playlists into the media player. With the default configuration, it will do so for various types of YouTube playlists and some generic Flash players. When a playlist is used, a track selector is accessible through a keyboard shortcut. The track selector is a normal HTML <select> element and behaves as such.